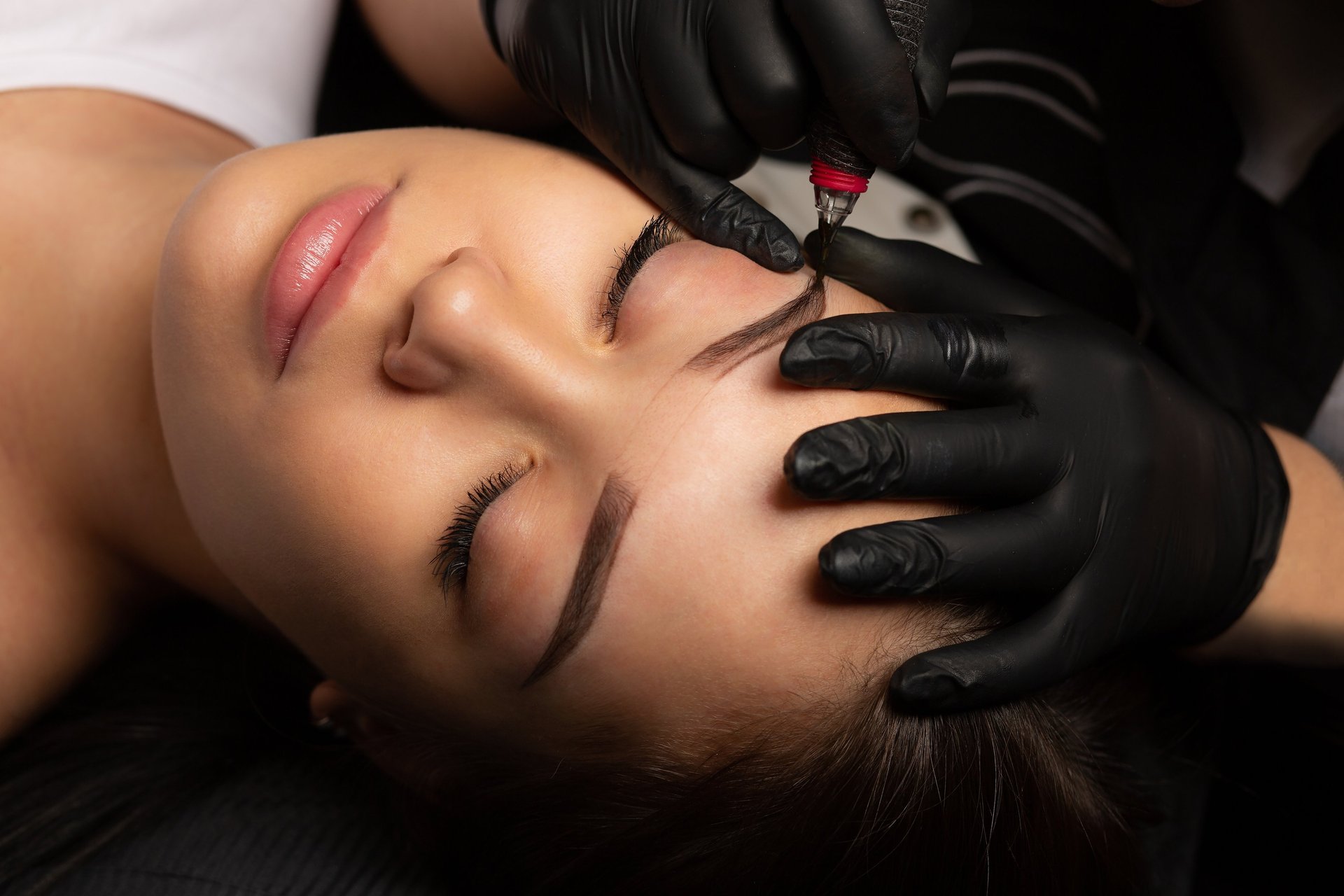 Eyebrows speak louder than words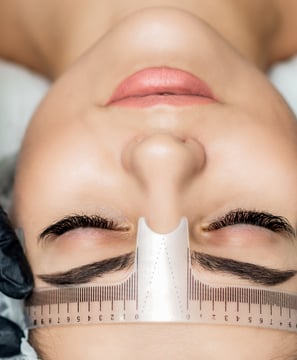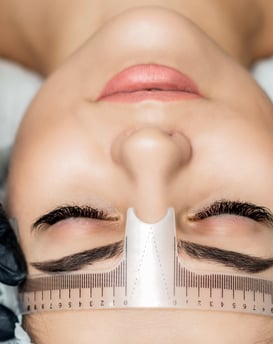 Powder brows is a cosmetic semi- permanent makeup technique designed to create eyebrows with soft powder effect, very similar to powder makeup. Powder effect is done with a shading technique using a permanent makeup device, which is similar to a tattoo gun.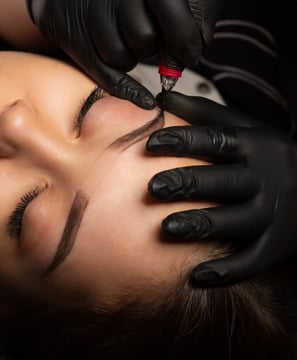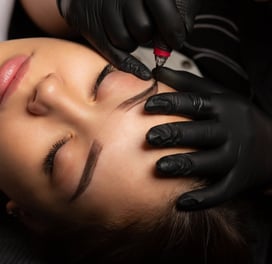 Our talented artists use a small needle to apply pigment to your skin quickly, creating a pixelated powder makeup
effect on your eyebrows. To make your brows look denser, they can add more pixel layers,
making it seem like you filled them in with a pencil or brow product. The skill is in layering
the pixels just right so your brows don't look too thick or darker than your natural hair.
Our expert artists are great at this, so your brows will look completely natural when you
leave our studio.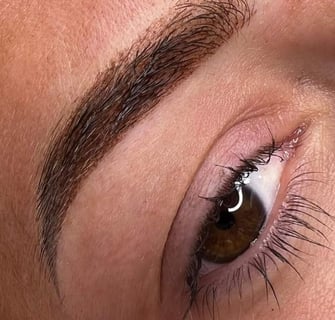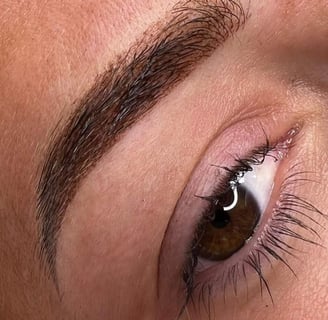 Powder brows
Using special pigment that matches your hair color, will look completely natural
touch up
Touch up after 4-6 weeks to ensure your brows and colors are perfect
Refreshing
We recommend yearly touch up, after the initial touchup, to maintain the freshness of the color.
Eyebrows Permanent Make-Up Procedure
Step 1: Begin the eyebrow enhancement procedure with the application of anesthesia cream, which not only ensures your comfort but also enhances the overall experience.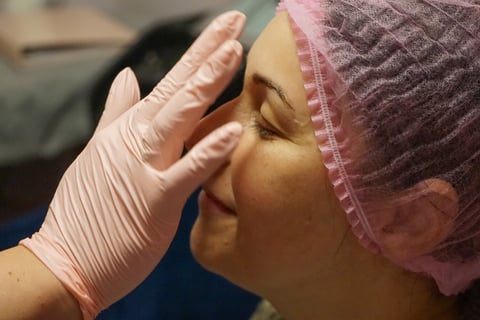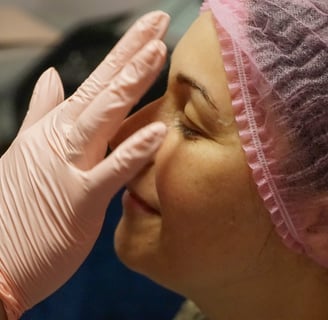 Step 2: The next crucial step involves precise eyebrow measurements by our skilled artist, ensuring perfect alignment and symmetry.
If you encounter an artist who skips this essential step, consider cancelling the procedure to avoid future regrets.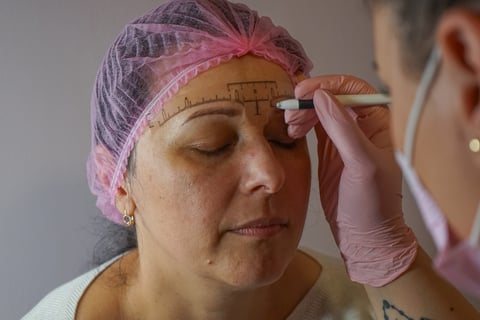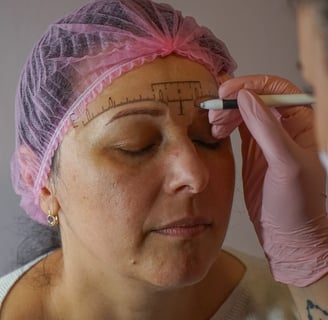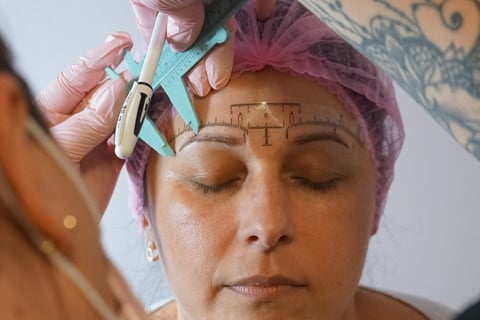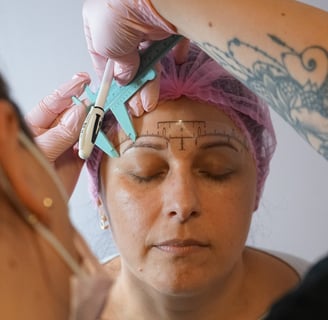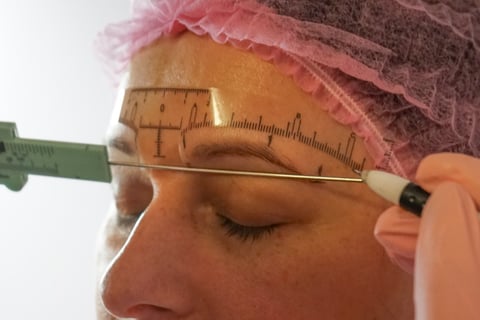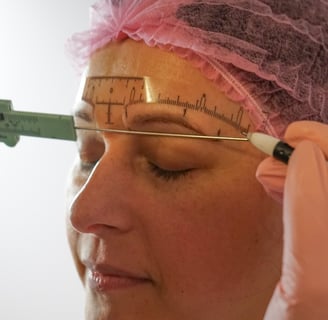 Step 3: After the measurements, our artist uses a pencil to sketch the desired eyebrow shape and engages in a client consultation to finalize the perfect look.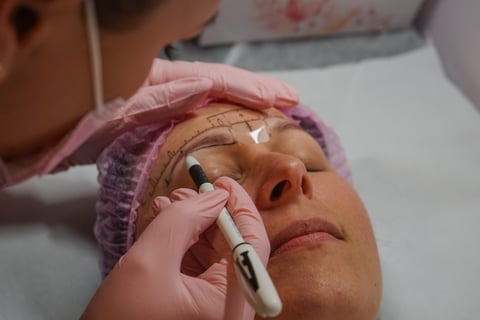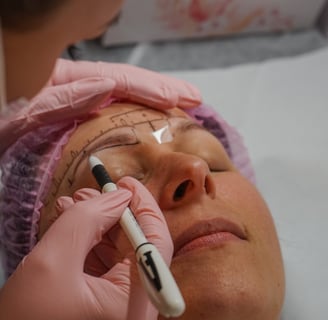 Step 4: With the design in place, our artist employs a special tattoo machine to expertly add pigment to your eyebrows, creating a natural, lasting effect.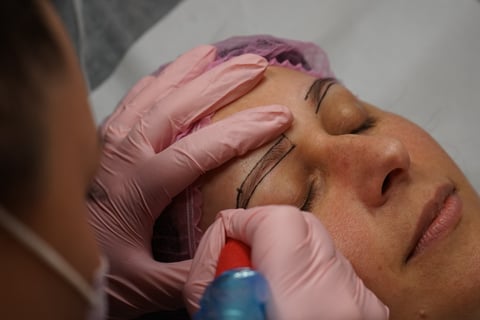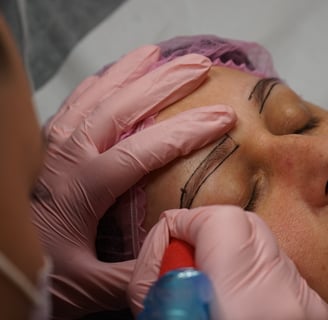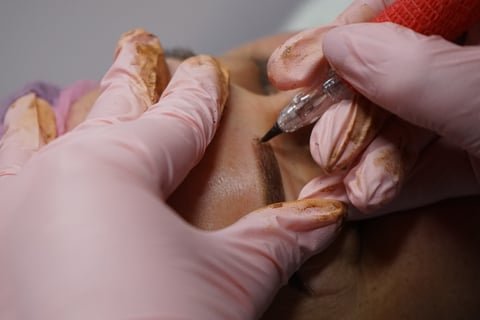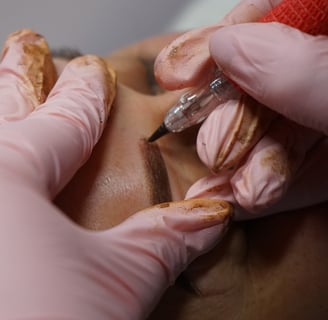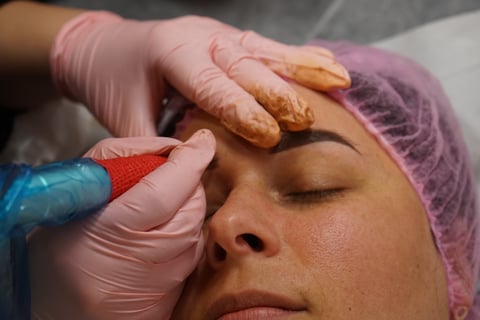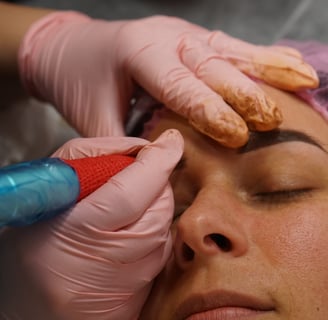 Step 5: To ensure your new eyebrows look their best, our artist provides post-procedure care instructions. Learn how to care for your fresh tattoo until the retouching, ensuring long-lasting, beautiful results.