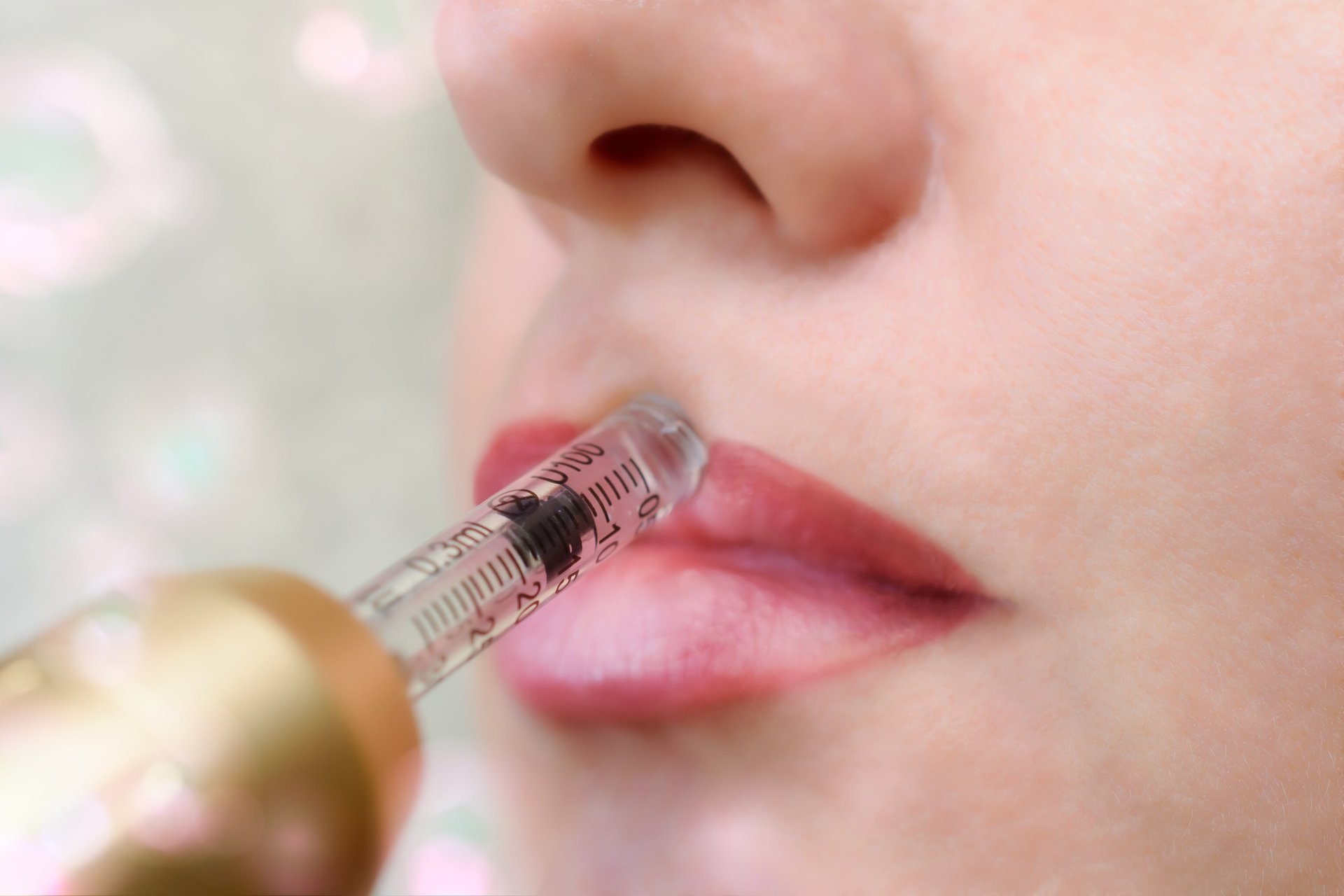 Hyaluronic needle-free injection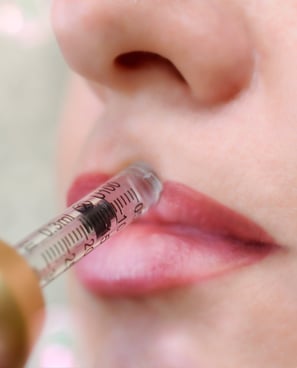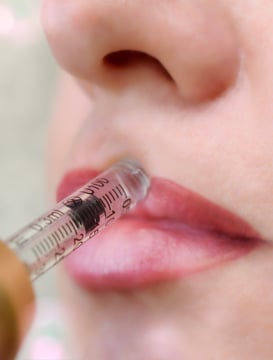 Hyaluronic needle-free injection, a trendy cosmetic treatment since 2017, uses a high-pressure jet injector to deliver hyaluronic acid through the skin. It's less uncomfortable than traditional needle injections, making it ideal for those who fear needles and causing minimal to no bruising.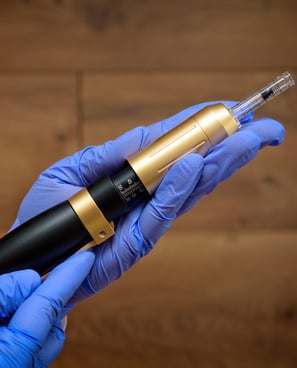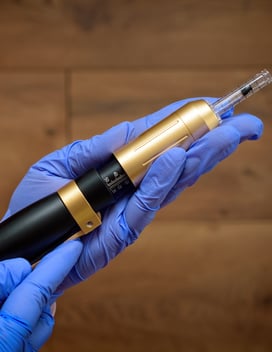 The device injects Hyaluronic Acid filler into the upper layers of the skin. Hyaluronic acid is transformed into tiny nano-scale molecules and smoothly delivered through the skin using the Hyaluron Pen's pressure technology. The flow diameter measures only 0.17mm, half the size of a needle. Because the hyaluronic acid is converted into nano-scale molecules for injection, the process is more comfortable and results in a more even distribution across the desired areas.
Available only from January
lips volume
Add volume, definition, and shape to the lips.
Wrinkle treatment
Wrinkle removal. Precise and individually adjusted dosage to achieve natural-looking results