 Embrace Beauty, Embrace Your Lips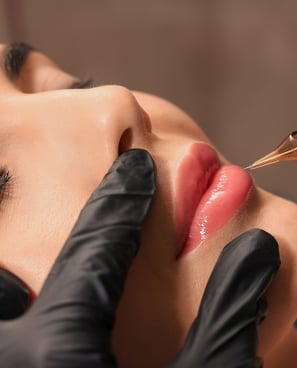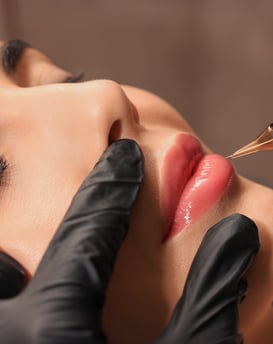 The Aquarell Lips are the innovation in previous lip pigmentation. Just like with the Powderbrows technique, your lips are only very delicately pigmented it gives you a unique, natural look. This technique gives every pale lip the fresh kick it needs.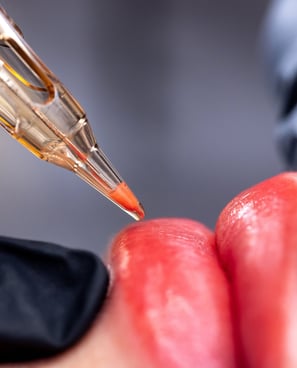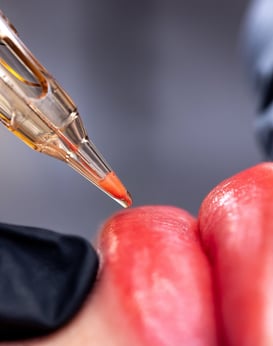 Lip permanent makeup is a form of cosmetic tattooing, where special pigments are tattooed into the skin using a PMU machine. This creates tiny pigment dots, giving the lips the desired color from within. Depending on the look you want, the dots are arranged differently. The process typically requires at least two sessions because not all of the pigment survives the healing process. Lips can lighten by up to 50% in six weeks after a session, allowing for additional color if desired.
aquarell lips
Lips are only very delicately pigmented it gives you a unique, natural look.
lips contour
Defines the natural lip contour and is created in a similar color to the natural lips. This permanent makeup enhancement is discrete and visible only at close view.
Step 1: Anesthesia Application
Begin your journey to stunning, long-lasting lip enhancement by applying anesthesia cream to your lips. It's essential to patiently wait for the anesthesia to take effect, ensuring a comfortable experience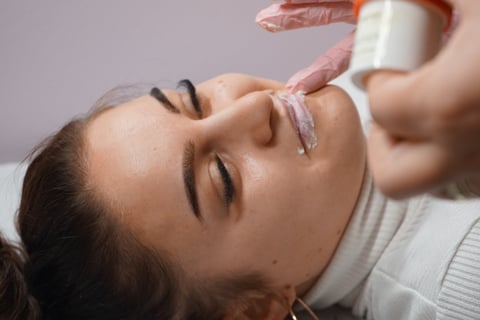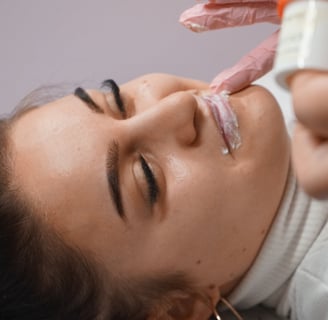 Step 2: Lip Contour Design and Measuring
Our skilled artist will meticulously outline, measure, and define the contours of your lips. This step is crucial to achieving the perfect lip shape that complements your natural beauty.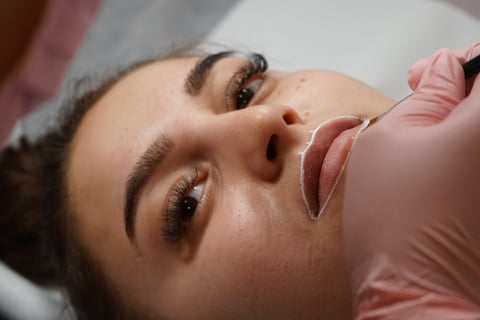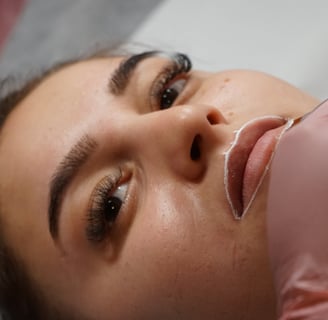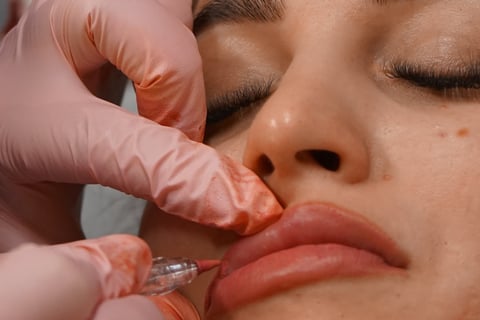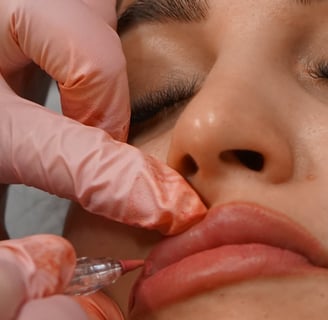 Step 3: Pigment Application
Next, our artist expertly applies pigment to your lips, enhancing their color and definition. This process creates vibrant, lasting results that bring out your lip's inherent charm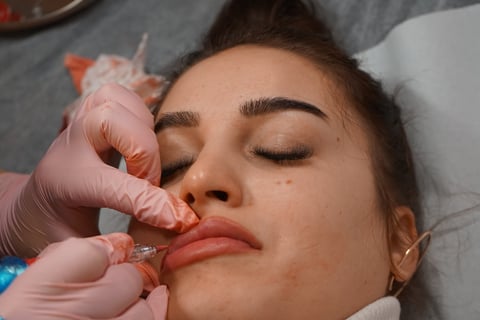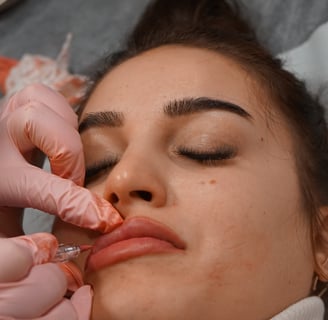 Step 4: Aftercare and Retouching
After the procedure, our artist will guide you on how to maintain the freshness and vibrancy of your lip pigment. We also recommend scheduling a re-touching procedure within 4 to 6 weeks to ensure your lips continue looking their best, providing a lasting enhancement to your natural beauty.